Expert AC Repair in Seminole, TX
Consumer Air Conditioning & Heating in Seminole, TX, is committed to providing exceptional HVAC repair and maintenance services with a strong focus on customer satisfaction.
As a family-owned and operated AC repair business, we take pride in ensuring the safety, comfort, and happiness of our customers' families.
Transparent and Affordable HVAC Services
At Consumer Air, we believe in complete transparency and honesty with our customers. That is why we offer upfront, no-nonsense pricing on all HVAC repairs and installations, so you know the cost before we begin.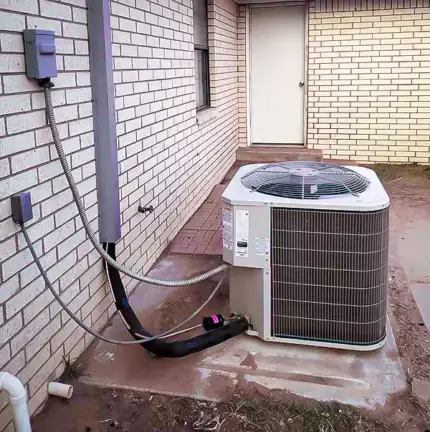 We understand that families and businesses in Seminole, TX, have different budgets, and we do our best to offer affordable HVAC services to cater to their needs. Whether you need a simple AC repair or a complete heating and cooling system, we always strive to be cost-conscious for our valued customers.
Consumer Air also provides comprehensive air conditioning maintenance plans, tune-ups, and indoor air quality services that help enhance the health of your family and the value of your home.
Focusing on Solutions
Our primary focus is to educate and inform our customers about their HVAC systems. We want to ensure that you have a clear understanding of how to maintain and take care of your HVAC so that it operates at peak efficiency for as long as possible.
Give Consumer Air in Seminole, TX, the opportunity to earn your trust and your business. Call us today at (806) 777-1307.