AC Repair You Can Trust in Denver City, TX
Consumer Air Conditioning & Heating in Denver City is dedicated to providing top-quality HVAC repair and maintenance services with the utmost focus on customer satisfaction.
We are a family-owned and operated AC repair company that understands the importance of providing safe, comfortable, and efficient heating and cooling systems for homes and businesses in Denver City.
Transparent and Affordable HVAC Services
At Consumer Air, we believe in transparency and honesty with our customers. We provide up-front and straightforward pricing on all HVAC services, including repairs, installations, and maintenance plans. We aim to help our customers make informed decisions by providing clear and concise information about our services and pricing.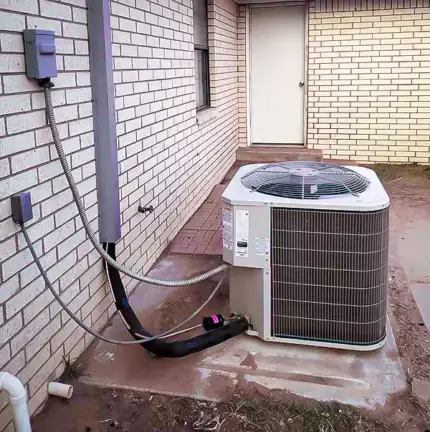 We understand that budgets are important for families and businesses in Denver City. We strive to make our HVAC repairs and services as affordable as possible. We offer a range of options to fit every budget without compromising quality.
Consumer Air also offers comprehensive air conditioning maintenance plans, tune-ups, and indoor air quality services that provide our customers with long-term health benefits and cost savings.
We Focus on our Customers
Our team of expert technicians is committed to providing practical solutions to any HVAC-related issues our customers may face. We take a proactive approach to address potential problems and educate our customers on the proper maintenance and care of their heating and cooling systems to ensure maximum efficiency and longevity.
Contact Consumer Air in Denver City today to experience our exceptional HVAC repair and maintenance services. Call us at (806) 777-1307.
Working class Americans for
working class families