HVAC Repair You Can Trust in Brownfield ,TX
Consumer Air Conditioning & Heating in Brownfield TX is an HVAC company created with the consumer in mind. We focus all of our energy on you, our valued customer.
We are a family-owned and operated AC repair business. That means our family is here to ensure your family is safe, comfortable, and happy.
Because Price Matters
At Consumer Air, we believe in being fully transparent with our customers. That means we provide up-front, no-nonsense pricing on all AC repairs and installations so that you know what the job will cost before we get started.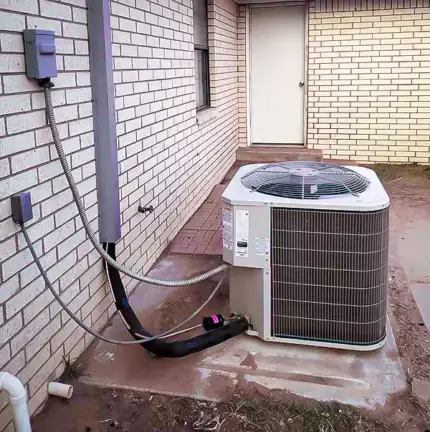 We understand that families and businesses in Brownfield, TX have budgets, so we try our best to make our HVAC services as affordable as possible. Our goal is always to be consumer friendly, whether you need a simple AC repair or a brand-new heating and cooling system.
Consumer Air also offers comprehensive air conditioning maintenance plans, tune-ups, and overall services that provide the biggest "bang for your buck".
We don't see "Problems" – We see "Solutions"
Our primary focus is to inform and educate consumers on their air conditioning systems. We want to ensure you understand how to maintain and take care of your HVAC so that it runs with optimum efficiency for as long as possible.
Give Consumer Air in Brownfield, TX, a chance to earn your business and your trust. Call us today at (806) 777-1307.
Working class Americans for
working class families